Maiden Montana Pet Treats
Regular price
Sale price
$24.95 USD
Unit price
per
Sale
Sold out
Looking to entice your furry friend to consume their pet food? Look no further than Maiden Montana Flavor Enhancers!
Made from 100% pre-cooked Montana beef liver, this is the best pet food topper on the market for picky eaters, animals with food allergies, dental issues, or for aging pets without teeth. It's also perfect for outdoor activities like hiking, camping, and hunting, as it can be added to a bowl of water for a bulk-free power drink on the go.
We've received wonderful feedback for its use as a supplement. You can feel good about what you're giving your pet without additives, flavorings, or fillers. And with its freeze-dried shelf-stable form, as long as the lid stays closed, your Flavor Enhancer will surely please your pets and you.
If your pup loves the Flavor Enhancer as much as we think they will, we'd love to see pictures and photos of them enjoying their new treat! Head over to our Instagram or Facebook and share your experience.
Share
View full details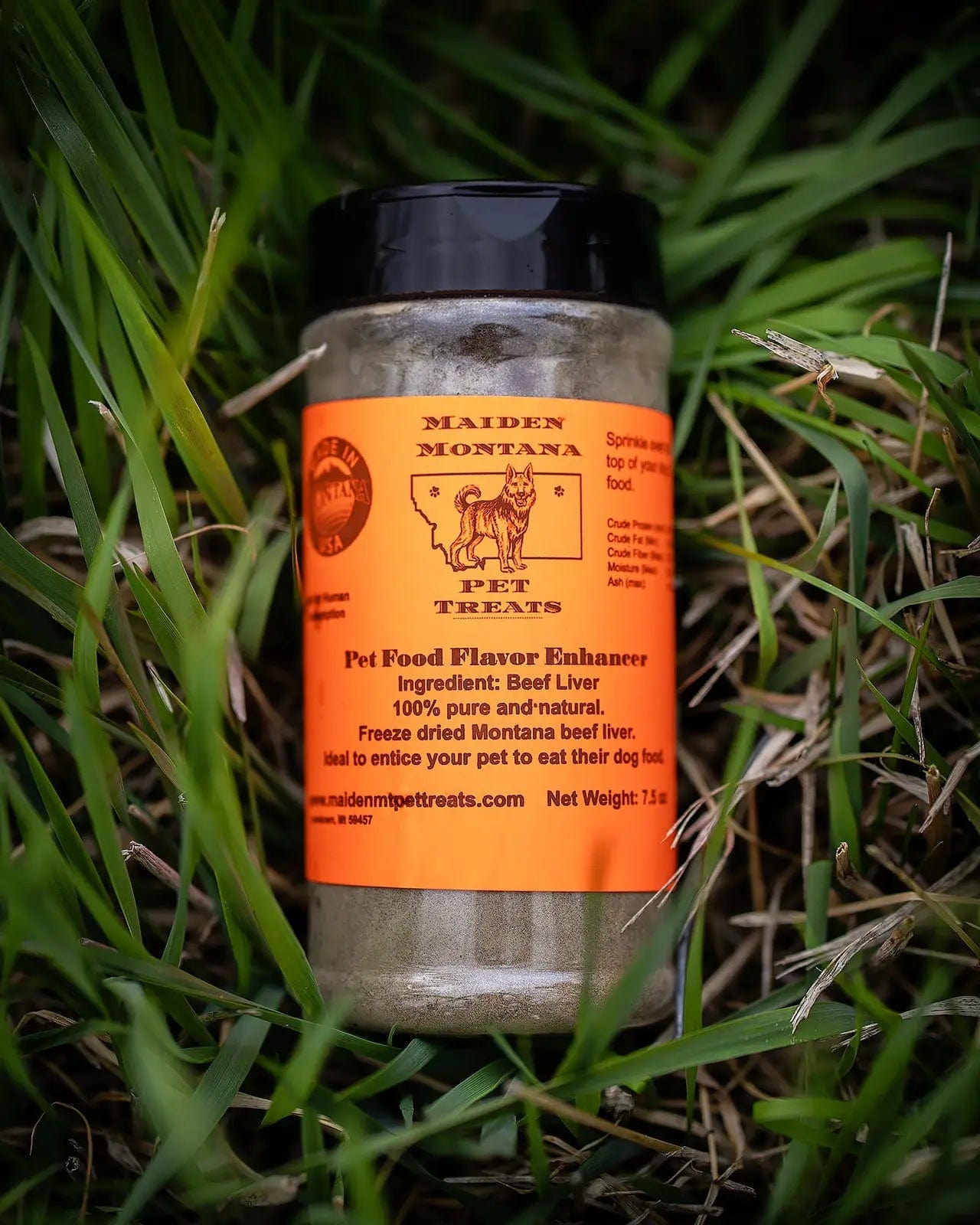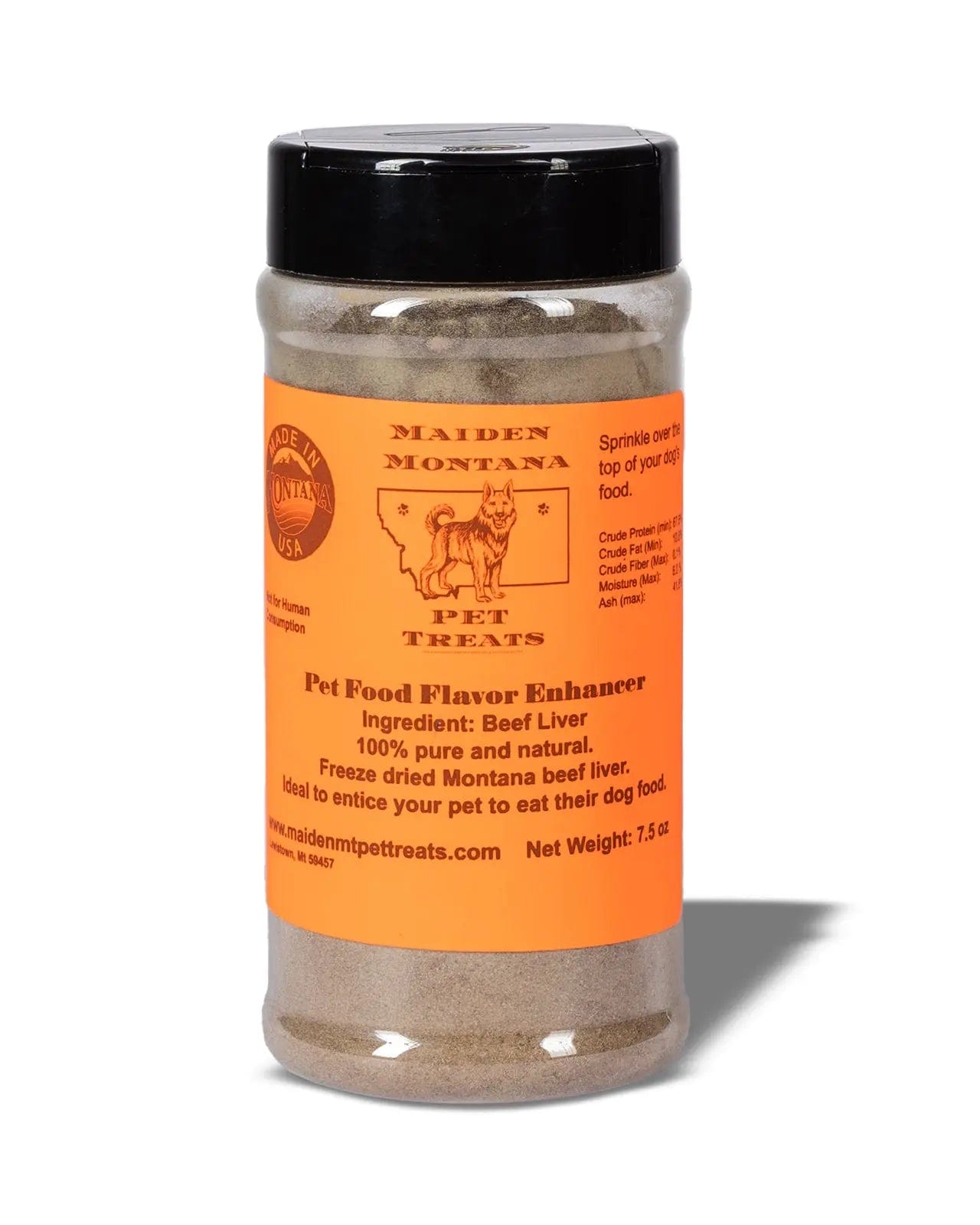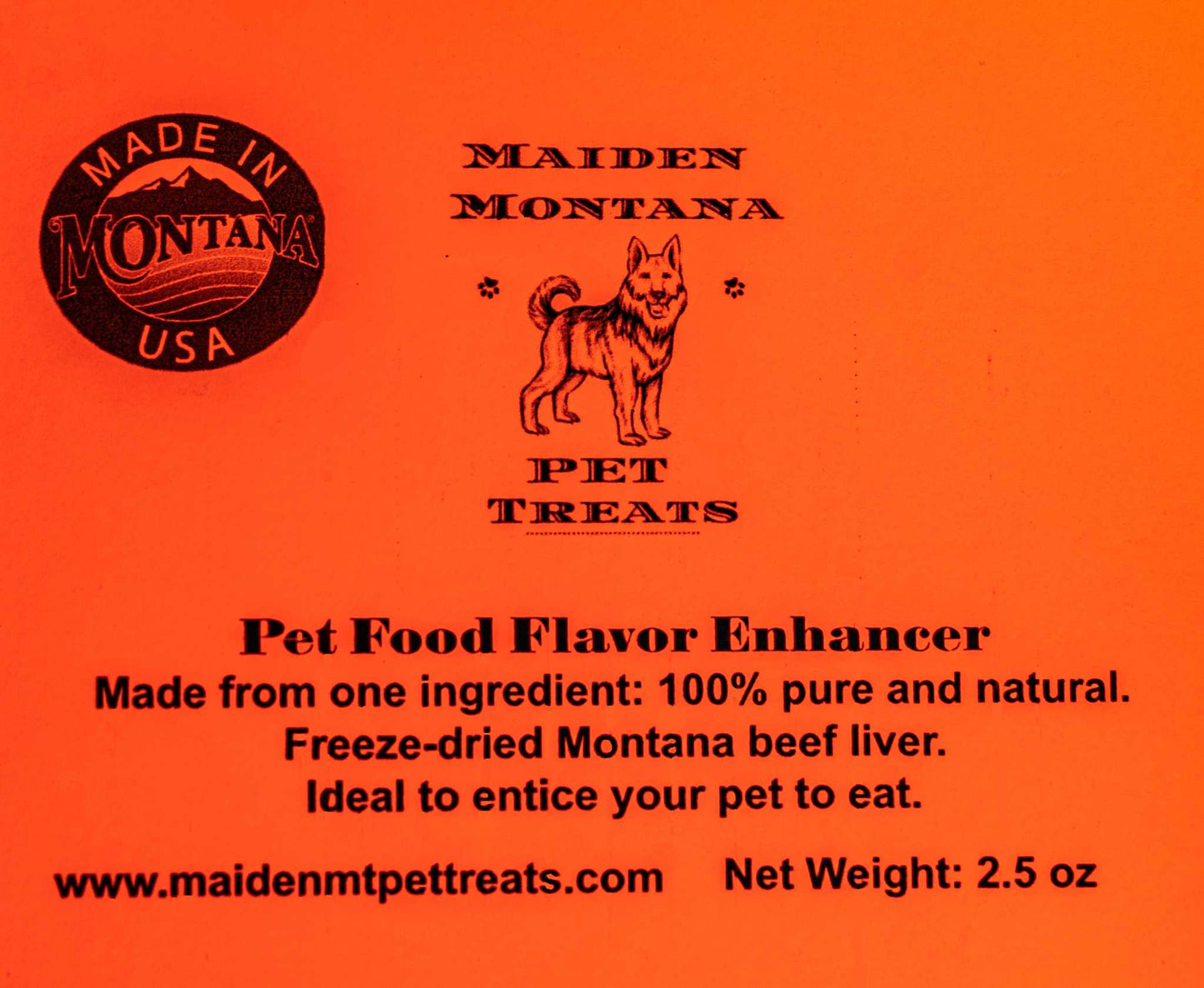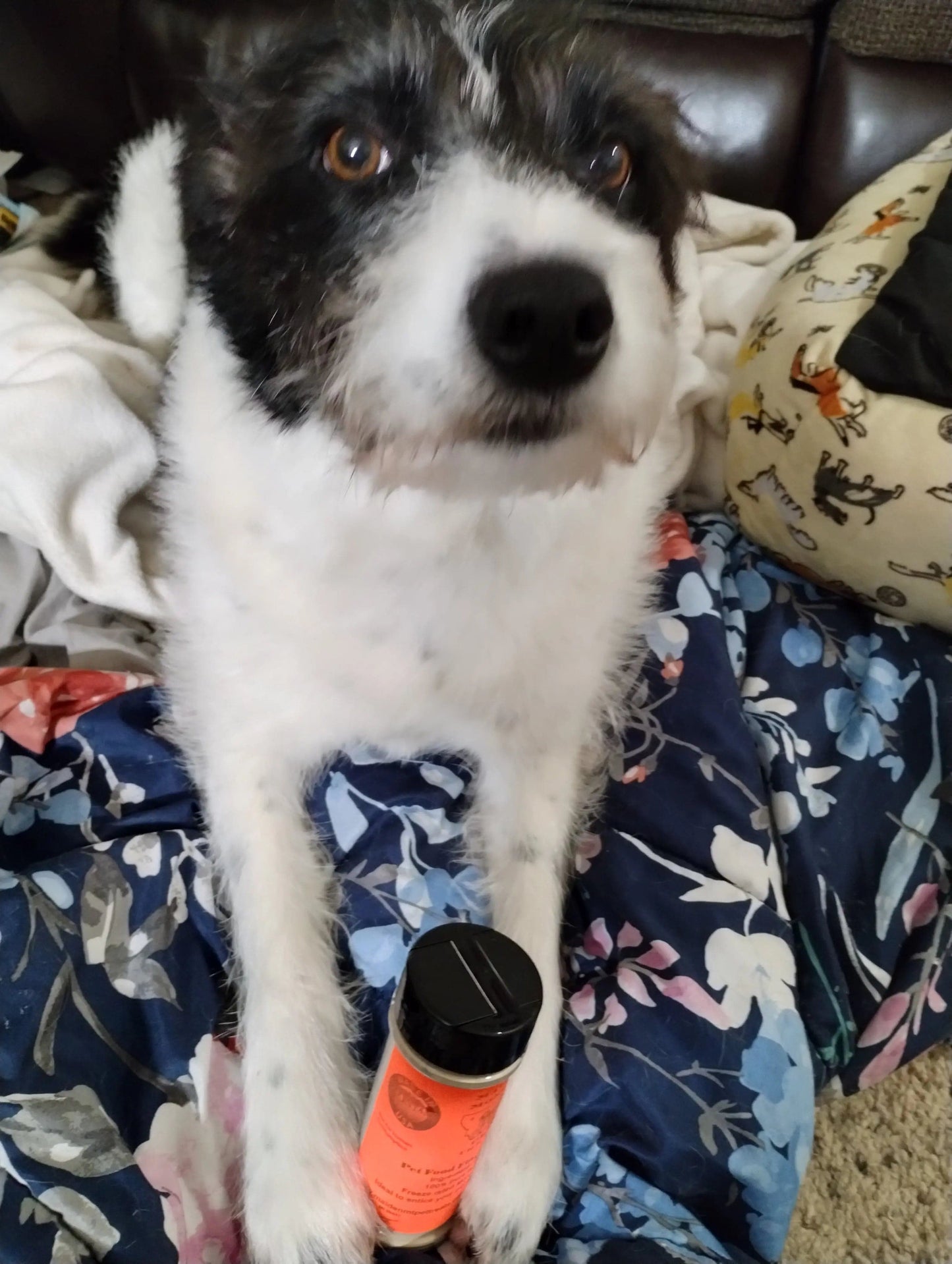 Love those Liver FAQ's
What types of animals can eat freeze-dried beef liver treats?

Freeze-dried beef liver treats are suitable for all omnivorous or carnivorous pets and animals,
including dogs, cats, rabbits, ferrets, birds (chickens), and even reptiles!
Can freeze-dried beef liver treats be used as a training treat for pets?

Yes, freeze-dried beef liver treats are a great choice for training any
pet, as they are small, delicious, and easy to handle rewards. They can also be broken into smaller pieces for training puppies or other small animals.
Are freeze-dried beef liver treats a healthy snack for pets?

Yes, freeze-dried beef liver treats are an excellent source of protein
and nutrients, making them a healthy snack option for pets. They are
also free from additives and preservatives that can be harmful to pets.

Another key fact is our products are pre-cooked to 165°F = hot enough to prevent infection by hepatitis E virus (when eaten raw), as well as food poisoning by bacteria or even more severe food poisoning by parasites...but still cool enough not to burn the nutrients out or compromise on the AMAZING smell (according to our four-legged customers anyway).

As with any treat, they should be given in moderation and as
part of a balanced diet. If you aren't sure, please contact your veterinarian before purchasing.
How should freeze-dried beef liver treats be stored?

Freeze-dried beef liver treats should be stored in a cool, dry place,
away from direct sunlight. Once opened, they should be resealed and used within a few months. If unopened, they should last for up to 25 years on your shelf!

Fun Fact: Freeze-dried treats should not be stored in the fridge or freezer as ambient moisture can cause them
to spoil.