Maiden Montana Pet Treats
Regular price
Sale price
$9.95 USD
Unit price
per
Sale
Sold out
Healthy and Delicious Freeze-Dried Beef Liver Pet Treats for Your Furry Friend
Our freeze-dried beef liver pet treats are made from 100% natural Montana beef. They're pre-cooked for your pet's protection and then freeze-dried to maintain optimal flavor and aroma.
Our treats are high in protein, low in fat, and packed with vitamins and essential fatty acids. We use no additives, flavorings, or fillers. Each batch is hand-made with a single ingredient, making them ideal for pets with food sensitivities or allergies.
Our treats are also versatile and perfect for pets of all ages and activity levels. Use them wet or dry as a tasty snack or meal topper, or incorporate them into your next DIY pet treat recipe for added flavor and nutrition. Your furry friend will love the delicious taste, and you'll love the peace of mind that comes with giving them a healthy and natural treat.
Share
View full details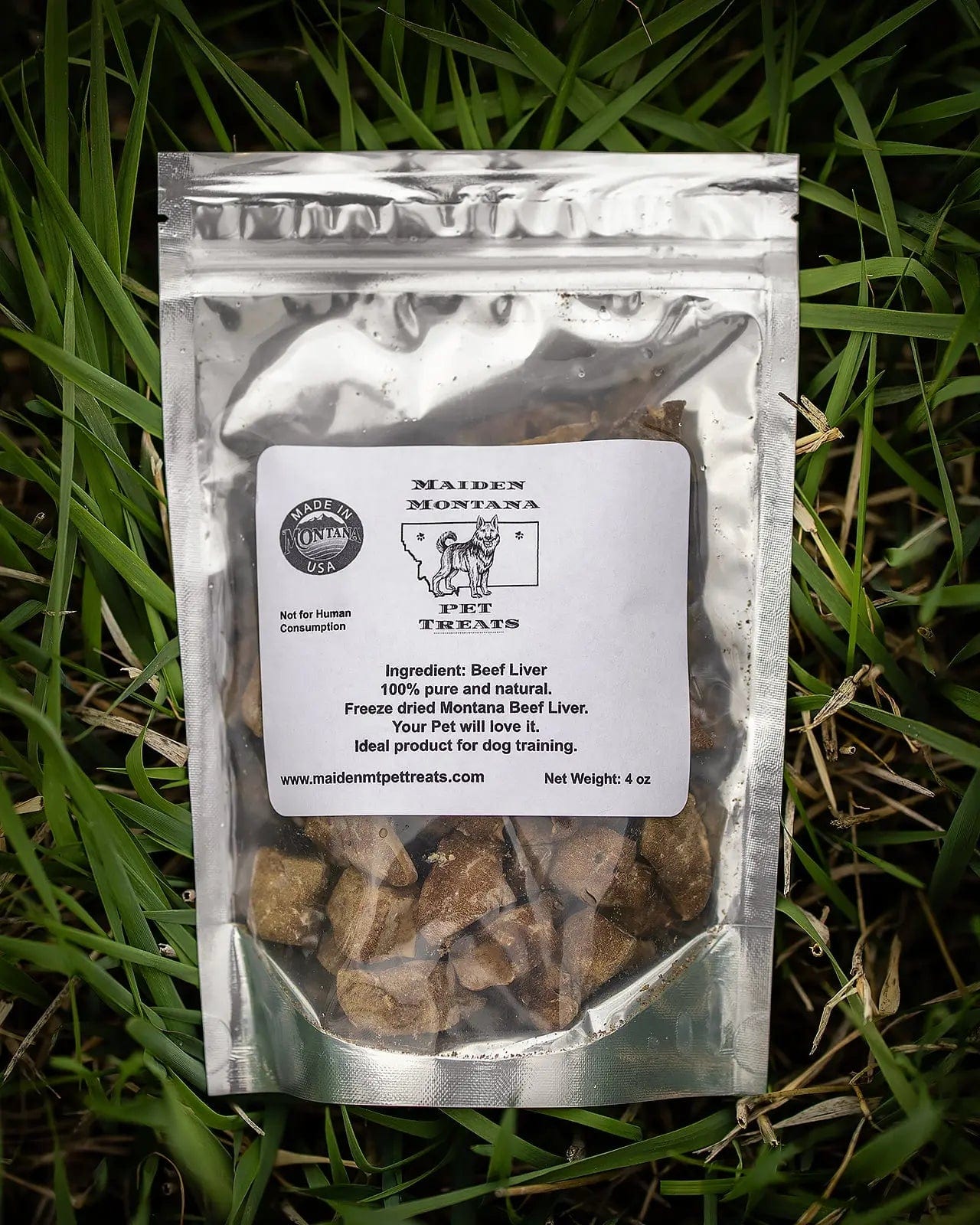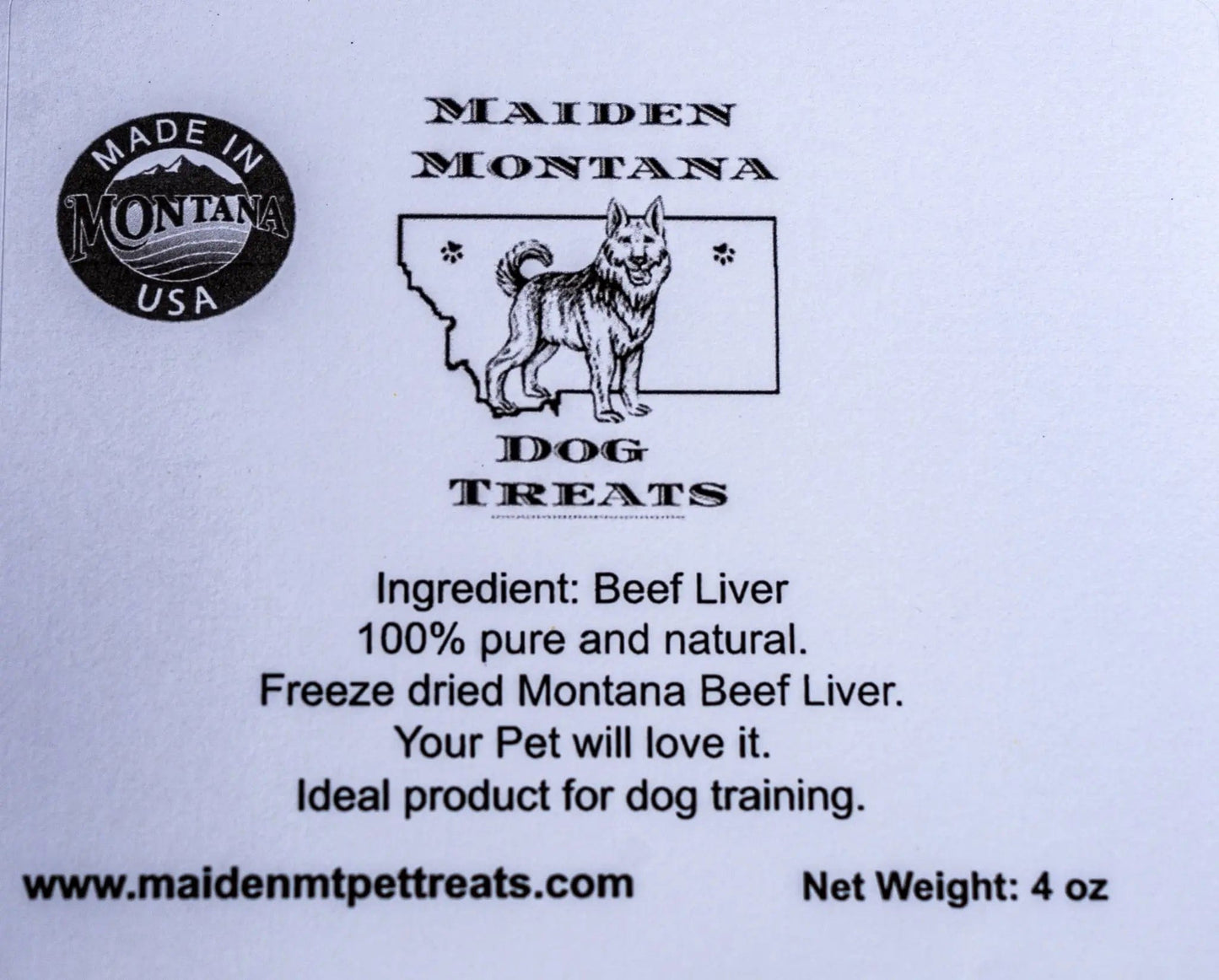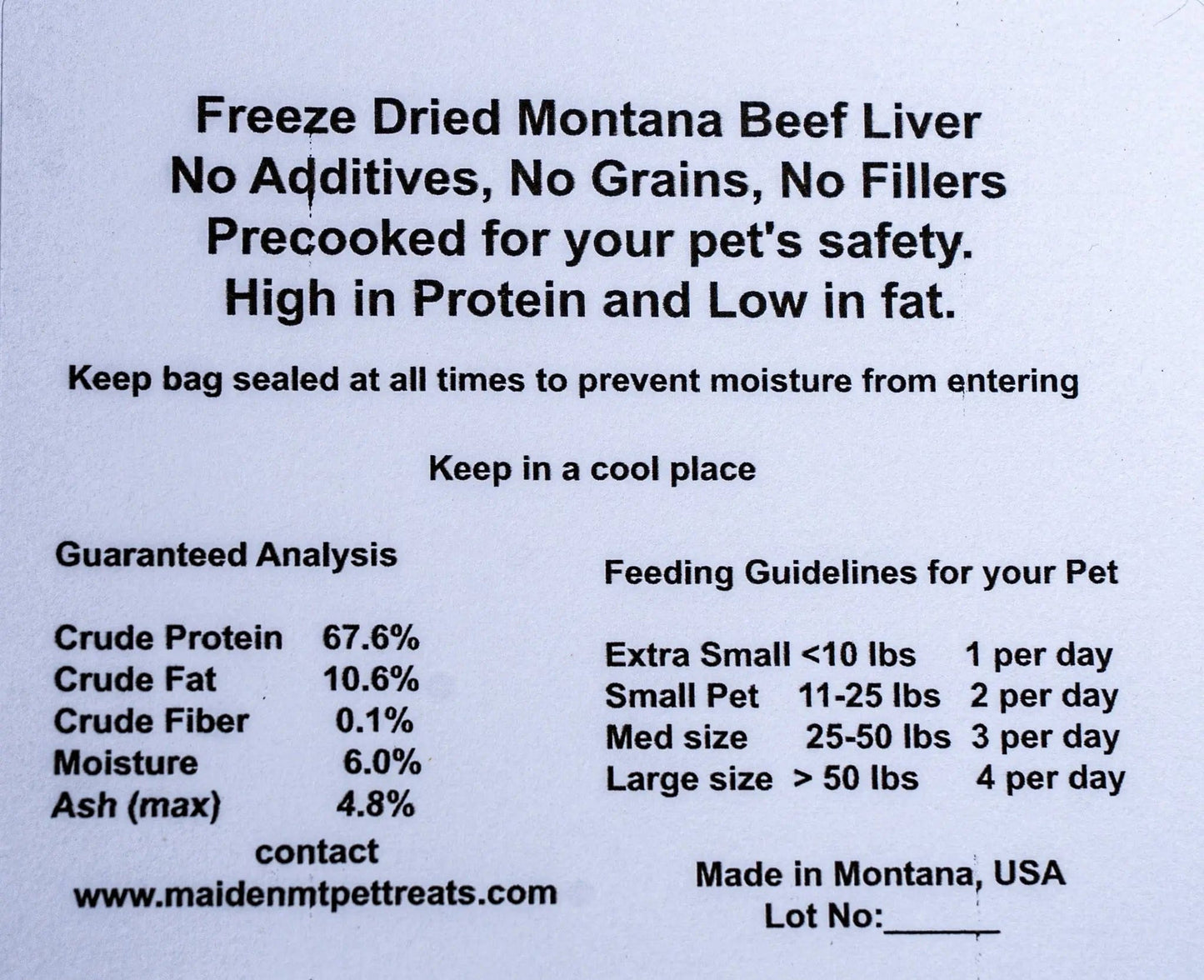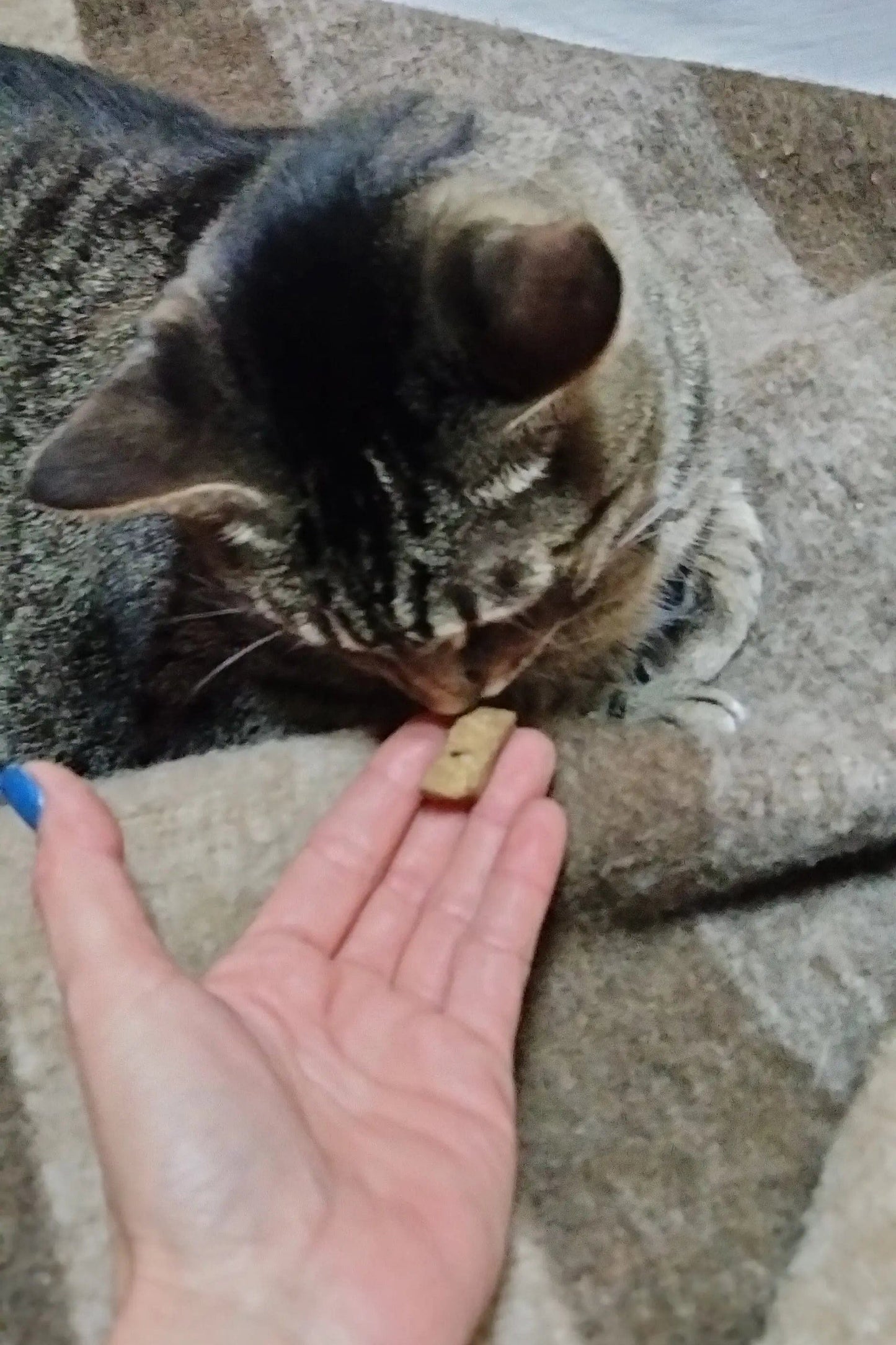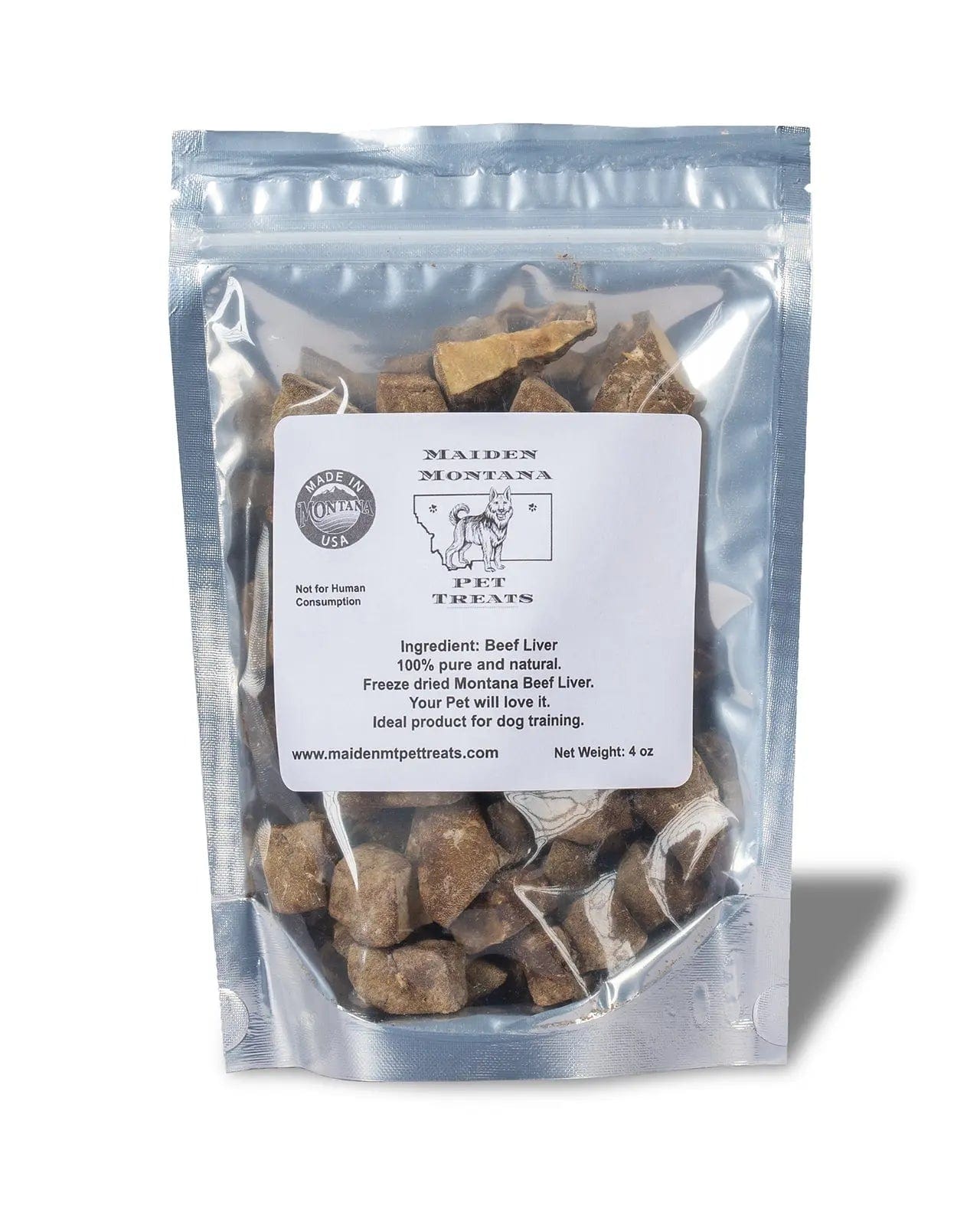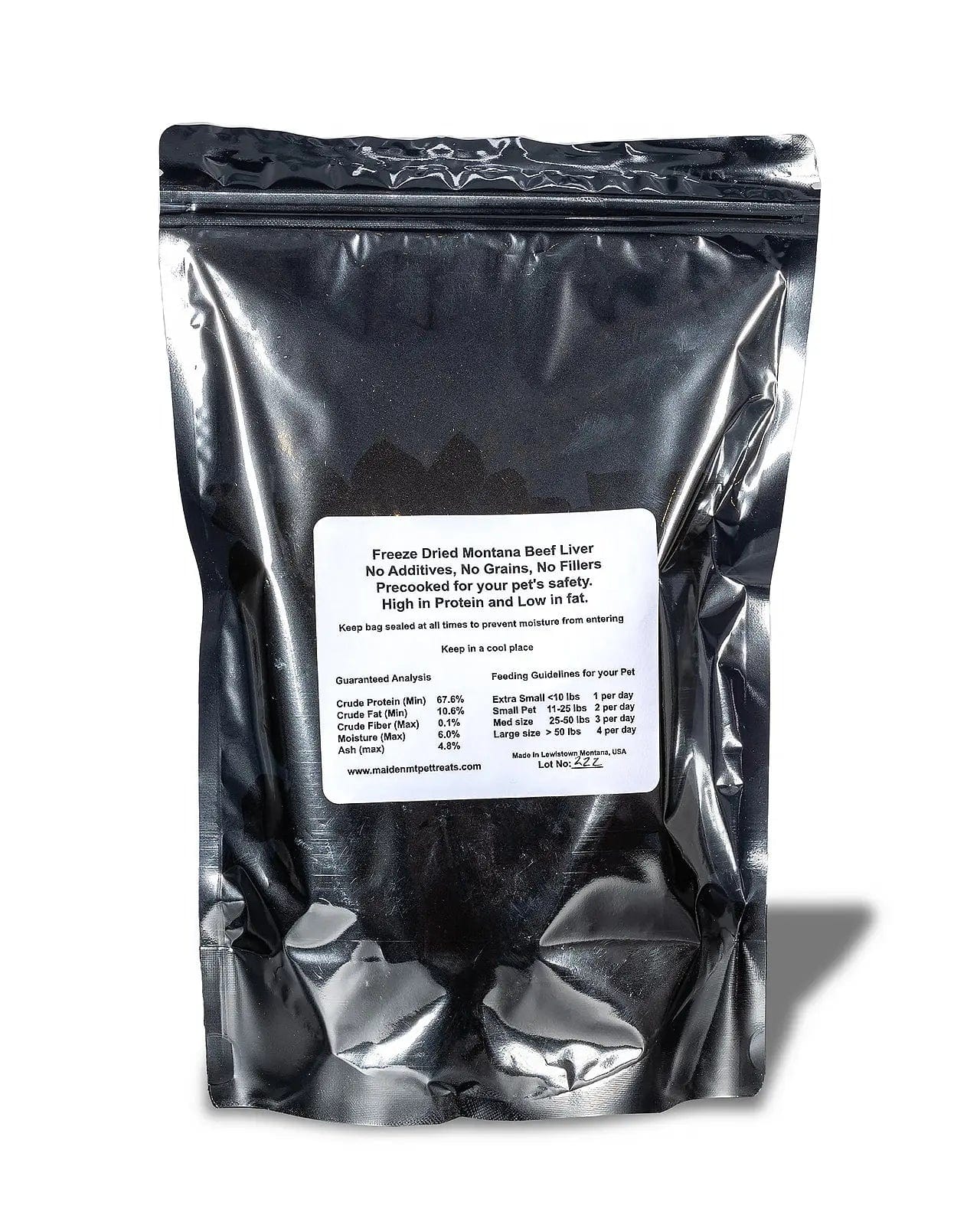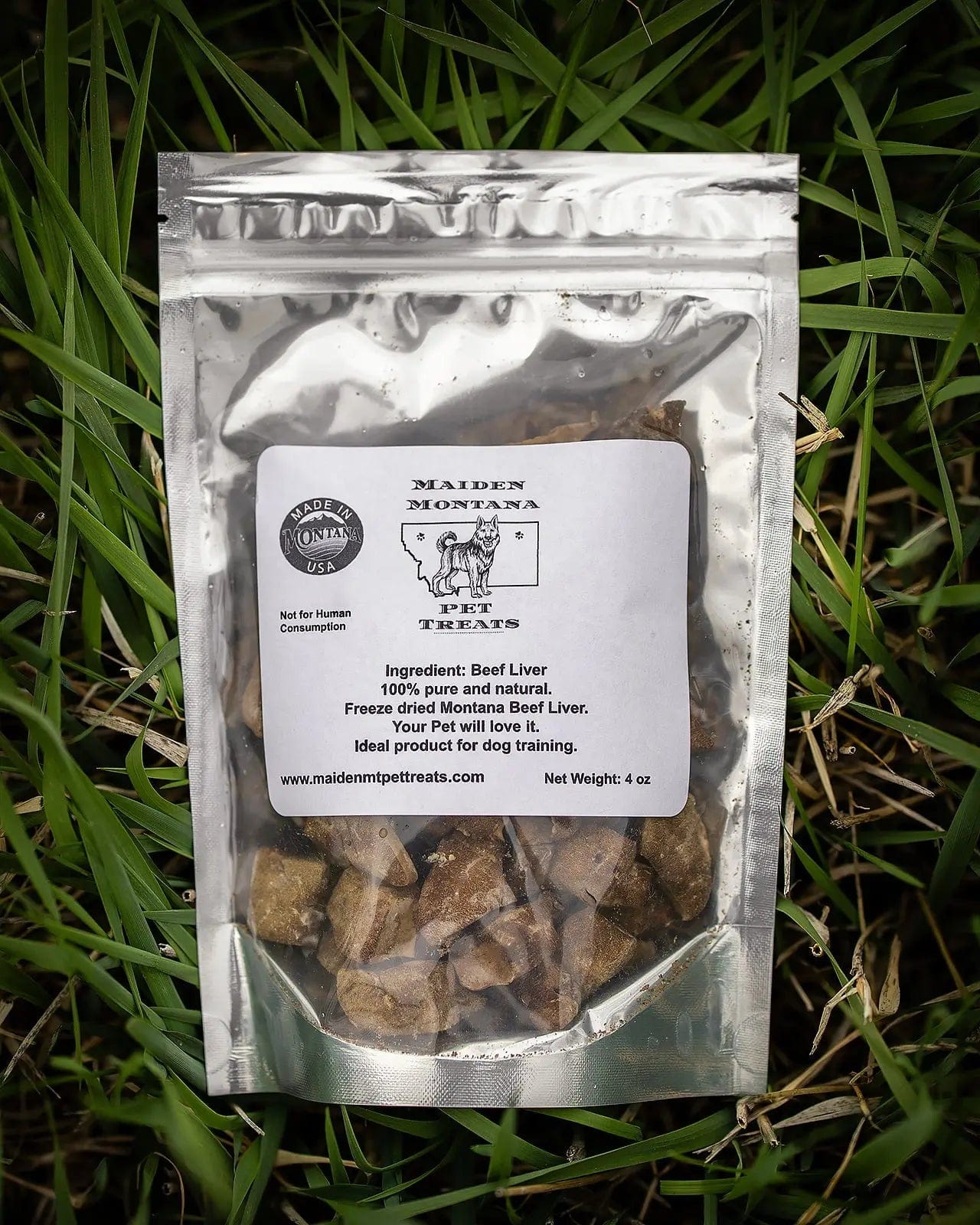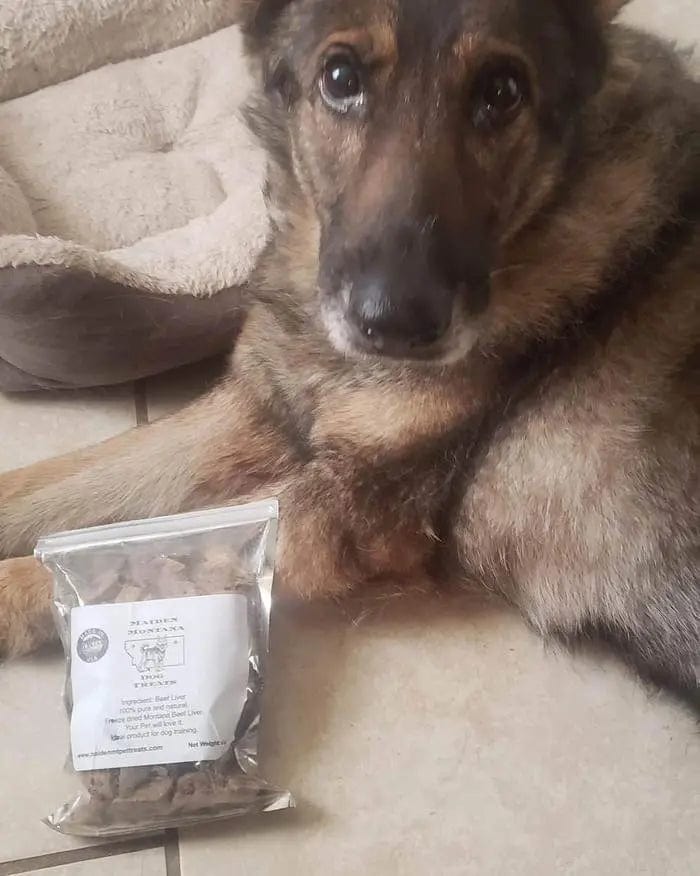 Love those Liver FAQ's
What types of animals can eat freeze-dried beef liver treats?

Freeze-dried beef liver treats are suitable for all omnivorous or carnivorous pets and animals,
including dogs, cats, rabbits, ferrets, birds (chickens), and even reptiles!
Can freeze-dried beef liver treats be used as a training treat for pets?

Yes, freeze-dried beef liver treats are a great choice for training any
pet, as they are small, delicious, and easy to handle rewards. They can also be broken into smaller pieces for training puppies or other small animals.
Are freeze-dried beef liver treats a healthy snack for pets?

Yes, freeze-dried beef liver treats are an excellent source of protein
and nutrients, making them a healthy snack option for pets. They are
also free from additives and preservatives that can be harmful to pets.

Another key fact is our products are pre-cooked to 165°F = hot enough to prevent infection by hepatitis E virus (when eaten raw), as well as food poisoning by bacteria or even more severe food poisoning by parasites...but still cool enough not to burn the nutrients out or compromise on the AMAZING smell (according to our four-legged customers anyway).

As with any treat, they should be given in moderation and as
part of a balanced diet. If you aren't sure, please contact your veterinarian before purchasing.
How should freeze-dried beef liver treats be stored?

Freeze-dried beef liver treats should be stored in a cool, dry place,
away from direct sunlight. Once opened, they should be resealed and used within a few months. If unopened, they should last for up to 25 years on your shelf!

Fun Fact: Freeze-dried treats should not be stored in the fridge or freezer as ambient moisture can cause them
to spoil.